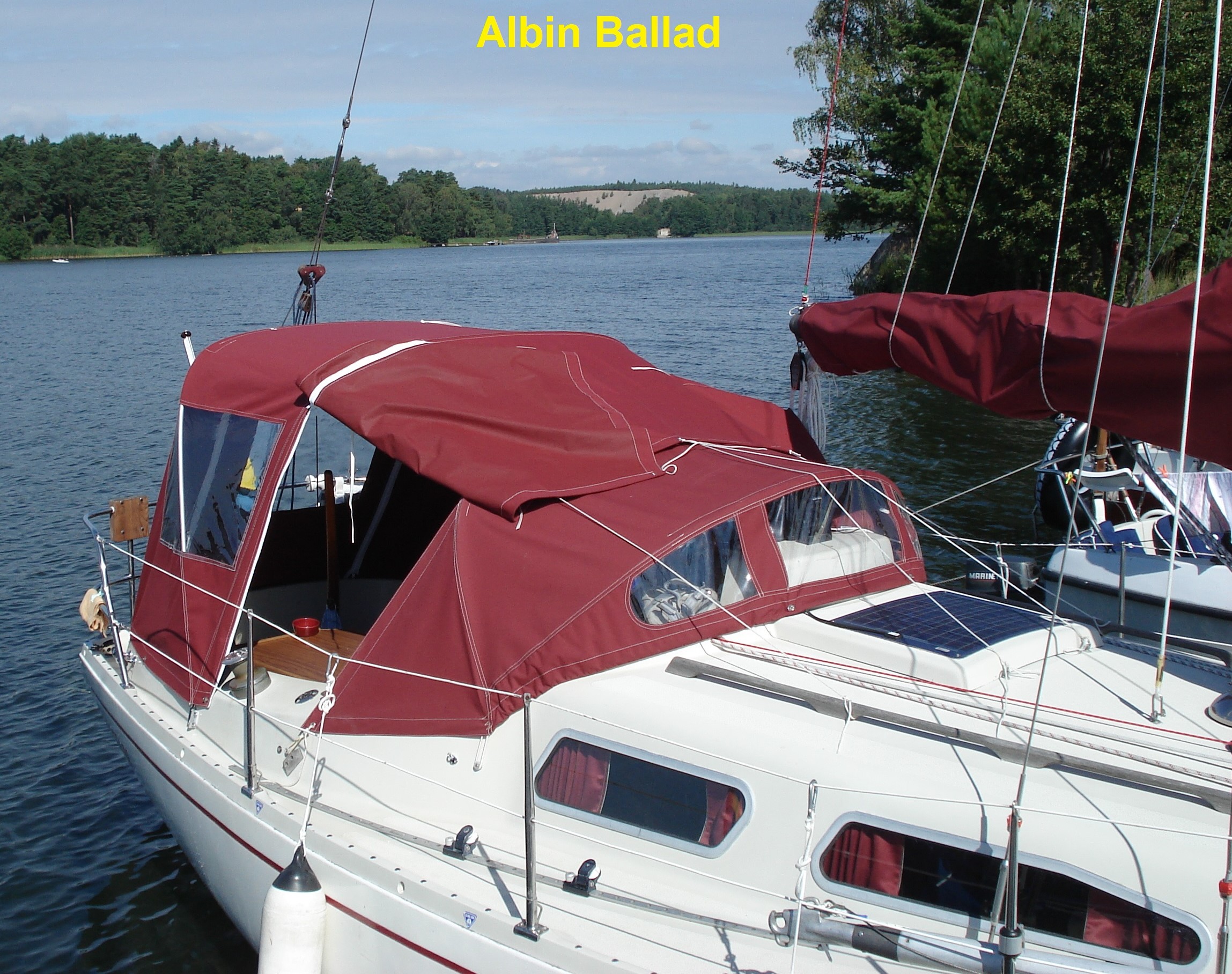 Our cover maker has taken a well-deserved retirement.

However, we do have some sprayhoods (in limited colors) in stock that are now being sold at reduced prices.

It is mostly for:

Maxi 77, 84, 87 and 95

Albin Vega, 78 Cirrus and Albin 79

Marieholm S20, MS20, IF and 26

Omega 30

Comfort 30

As well as a few others, so feel free to send a request to info@vegamarin.se

Our cover maker closes and retires, which for our part means that we in the future also close down our e-shop. We do indeed also sell spare and service parts for boats and engines, but it is such a small part of the business that it is not worthwhile to continue.

Regarding the other range of spare parts, it may happen that we refer you on to another supplier if we do not have the article in stock.

-Right now we have no opportunities to sell our goods to Russia

We have many different parts to make boating easier, from valves to boat covers, Sprayhood, aft cap, Cockpit tent, sail cover, windshields, sun protection, fabric doors, fall cabinets.

Boat accessories: Here you can find valves, tables, special parts for Albin and Maxi boats. We have boat accessories that suit different boat types.

We use Sandatex fabrics.

We also have: Axle systems, water and oil lubricated packing boxes, bumpers and rudder bushes, turning of propeller axles.

Spare parts and spare parts for VOLVO Penta and ALBIN. The Albin engine classics O21-O22 combination with reversals we share and knowledge. If you miss something, we have many contact routes.